Phoenix Commercial Photographer :
Visual Storytelling for Business
Corporate-Industrial / People and Places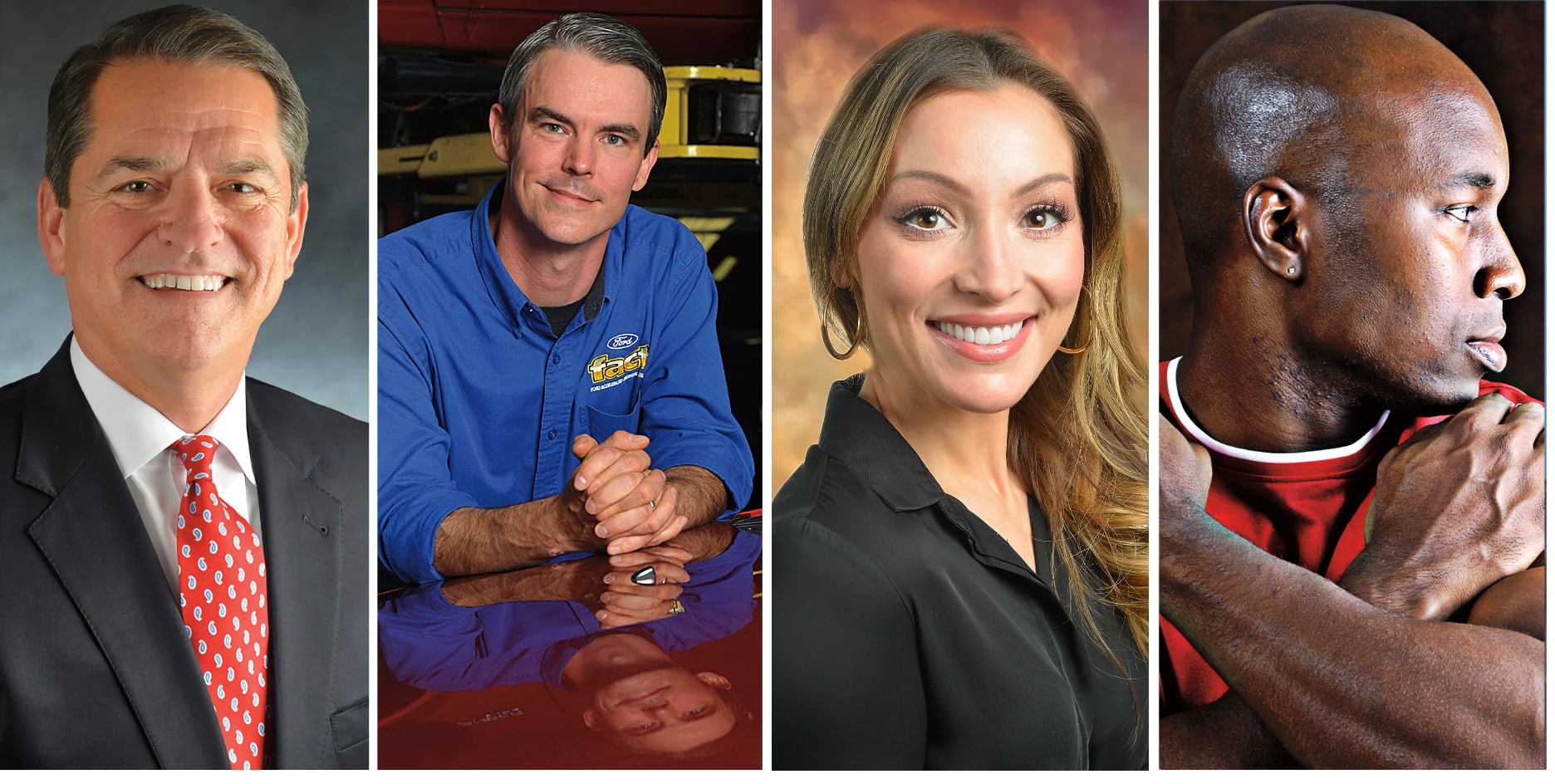 Professional Photography in Phoenix, AZ
Art Dickinson Photography, a cutting edge photography firm in Phoenix, Arizona, specializes in capturing the essence of businesses and industries through his exceptional corporate and industrial photography services. With a keen eye for detail, a passion for storytelling. Art Dickinson Photography elevates your brand and showcases your expertise in a visually compelling manner. Art Dickinson Photography provides photography sessions for companies and individuals looking to feature their brands online. As an experienced photographer,he captures the corporate essence of a business in high-quality images for a company's website and social media. From LinkedIn and speaker profile pictures, he helps professionals build their brands with stunning photographs. Art Dickinson is the right choice for Phoenix headshots.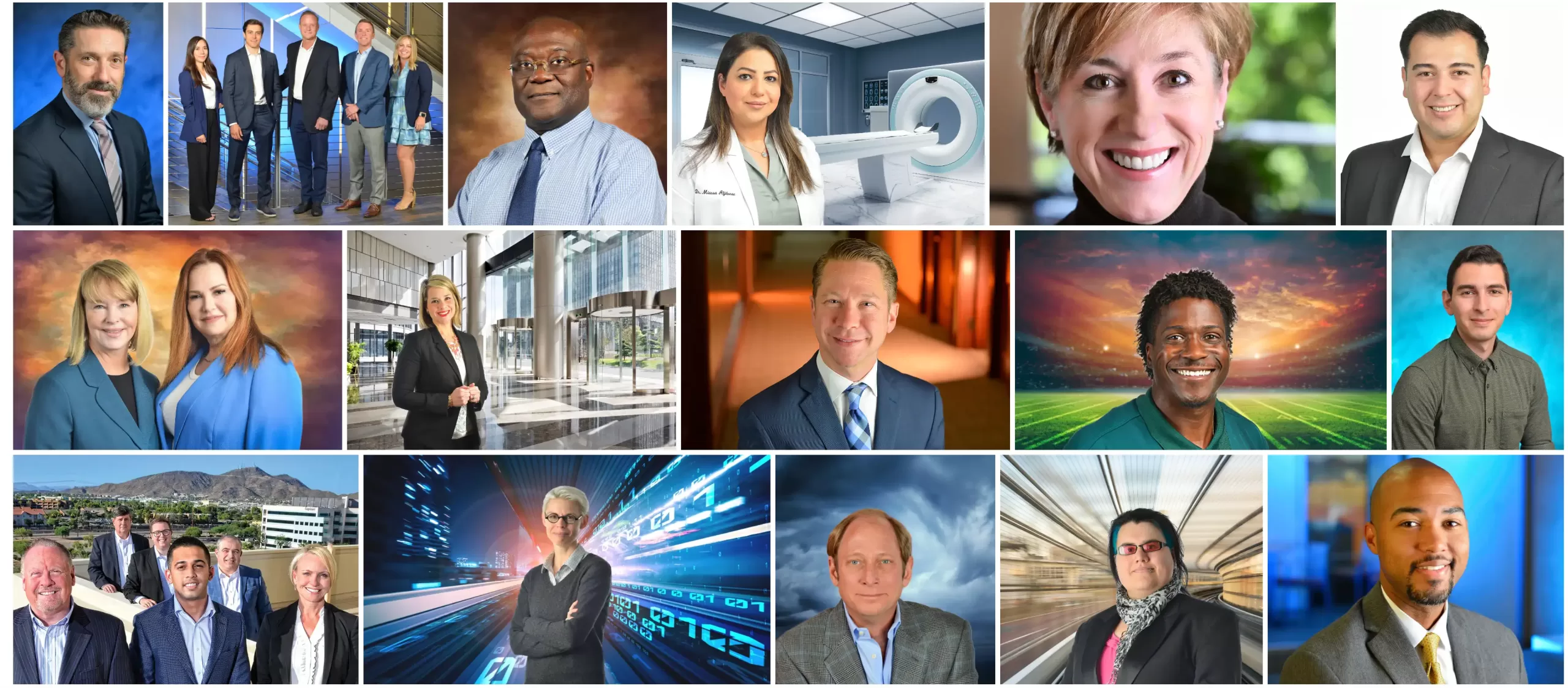 Text or Call
480-228-8588 ( now booking for November and December )
Mobile Studio on Wheels
With my mobile studio photography, I can set up a professional photo shoot at an office or home, creating a seamless and hassle-free experience.
Set up only takes about 20 minutes, I'm in and out in no time!
See your photos right away on an iPad and I will have them on your site in hours.
Need headshots for your team or the whole office? Whether you've got 5 employees or 200, I have you covered.
Headshot packages start under $250—discounts for office teams. I have over 30 years of experience as a corporate photographer with thousands of happy clients.
Call or text for a consultation and a booking date and I will bring my studio on wheels to you!
My Service Area: Phoenix, Scottsdale, Mesa, Tempe, Glendale, Peoria, Gilbert, Chandler, Surprise, Sun City, Avondale, Goodyear
I Can't-Wait to Work with You, just text or call 480-228-8588
Corporate-Industrial Photography & Behind-the-Scenes Shoots
Showcase your work in action with my behind-the-scenes coverage. With 25 years of experience in industrial photography, I can capture pictures of products, diverse industrial locations, and the business brand for marketing and corporate communication purposes. I only need my battery-operated lighting units, wireless senders/receivers, and a seamless Wi-Fi-connected iPad to set up a complete photo production for you.
Check out the industrial and architectural galleries to see examples of my work. I have provided custom commercial photography projects and high-end interior and exterior photographic services for many professionals, including builders, investors, designers, architects, and those in the medical, healthcare, office, and hospitality fields.
Art Dickinson Photography: Providing Top-Notch Corporate and Industrial Photography in Phoenix
In the competitive world of business, first impressions matter. Art Dickinson Photography understands the importance of projecting a professional and polished image to your clients, partners, and potential investors. His corporate photography services help you achieve this by creating high-quality headshots, team portraits, and event coverage that capture the essence of your company's culture, values, and people.
Headshots that Radiate Confidence and Expertise
A professional headshot is often the first point of contact with potential clients or partners. Art Dickinson Photography takes pride in creating headshots that not only capture your physical appearance but also convey your confidence, expertise, and personality. He works closely with you to create a headshot that aligns with your brand and personal style.
Team Portraits that Highlight Your Collaborative Spirit
A cohesive and engaged team is the backbone of any successful business. Art Dickinson Photography's team portraits showcase the strength and diversity of your workforce, highlighting the collaborative spirit that drives your company's success. He expertly captures the unique dynamics and personalities within your team, creating a visual representation of your company's culture.
Industrial Photography: Capturing the Power and Intricacy of Industry
The industrial sector is often perceived as cold and mechanical. Art Dickinson Photography challenges this perception by showcasing the power, beauty, and intricate details of industrial operations. He possess a deep understanding of industrial processes and equipment, enabling them to capture the essence of your industry in a visually captivating manner.
Transforming Industrial Settings into Visual Masterpieces
Art Dickinson Photography transforms industrial settings into visual masterpieces, revealing the artistry and craftsmanship behind complex machinery and manufacturing processes. Their photographers masterfully utilize lighting and composition to create striking images that highlight the precision, scale, and innovation of industrial work.
Showcasing the Essence and Beauty of Industrial Structures
Industrial structures often possess a unique architectural beauty that is often overlooked. Art Dickinson Photography brings these structures to life, capturing their intricate details, geometric shapes, and contrasting textures. Their photographers use their expertise in architectural photography to showcase the functionality and aesthetic appeal of industrial buildings.
Elevating Your Industrial Projects with Stunning Visual Content
Art Dickinson Photography provides businesses in the industrial sector with stunning visual content that enhances their marketing and branding efforts. His captivating images can be used on websites, brochures, presentations, and social media platforms, effectively communicating your company's expertise, capabilities, and commitment to safety and quality.
Art Dickinson Photography: Your Trusted Partner in Corporate and Industrial Photography
Art Dickinson Photography is committed to providing exceptional corporate and industrial photography services that exceed your expectations. His experience, coupled with cutting-edge equipment and a deep understanding of your industry, ensures that your company's brand and expertise are showcased in the most impactful manner. Whether you need headshots, team portraits, or industrial photography, Art Dickinson Photography is your trusted partner in creating visually compelling images that tell your story and leave a lasting impression.